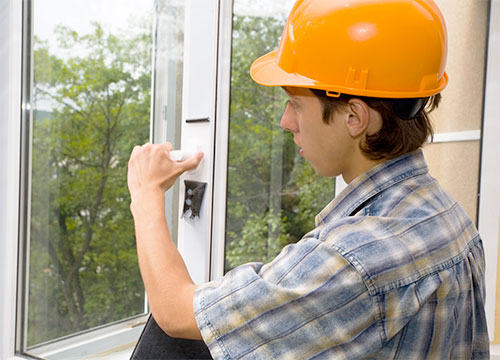 When shopping around for a contractor to install your windows, there is no lack of contractors available. There are so many choices that it may be hard to narrow down the best contractor or team for your specific needs. A quick search on the Internet will reveal multiple results from all over the country. If you don't know where to turn, there are five proven strategies that will guide you when choosing a window installation consultant.
The first strategy is to narrow down your search to someone who provides services locally. It is important to choose someone who has shown commitment to servicing the local community. Be sure that they have a local address and a local phone number. Better yet, make sure that you can physically locate the property. Local companies provide a track record of past interactions with customers and will help you feel a level of security, knowing that you are far less likely to be scammed. For instance, if you live in Florida, you might want to evaluate East Coast Windows. They are an experienced window installation firm that provides high quality, safe, strong and aesthetically pleasing windows that exceed their clients' high expectations.
The second strategy to remember is that pricing isn't everything. A very affordable or low price deal is a very attractive trick to lure you as a customer. After all, everyone loves to receive outstanding value for his or her buck.  The most important factor is locating the right expert who will install your windows properly. Some categories to remember include experience, high-quality work, great customer service, competitive pricing options, and references from previous projects.
The third strategy is to make sure the contractor has insurance coverage. There are two types of insurance that good companies will carry- liability and worker's compensation. Many people do not realize that they can actually ask for proof of the insurance before hiring the contractor. If an accident happens, the workers will be covered.
The fourth strategy is to check the license of the contractor. Just like insurance, the contractor needs to be licensed or credentialed in some way. A business license is a legal tax requirement and is not the same as having some form of credentials, showing that the contractor has some level of knowledge. You can ask to see the license or credentials so that you can be ensured that you are deal with an established professional.
The fifth strategy is to examine the consultant's workmanship warranty. Whether the warranty is one year or up to five years is not what is most important. The content of the warranty and the company's ability to live up to the warranty promise is what is most important. Also, make sure you have a copy of the manufacturer's warranty as well.
Obtain references and ask some questions. Some of these questions include:
1. Did the contractor provide good customer service?
2. Was the work completed on time?
3. Can the company be trusted?
4. Was the company responsive to your needs?
If you have any further questions or require assistance with windows installation in the Miami-Dade area, don't hesitate to contact East Coast Windows.