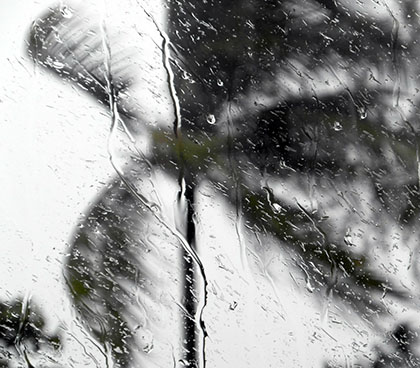 Florida has now gone an incredible ten years without a hurricane striking its coast, an especially impressive feat considering its 1,260 miles of coastline. While residents and visitors alike have enjoyed the relative calm, many scientists are expecting hurricanes to make a massive comeback during the 2016 storm season. While it is easy to grow complacent and forget the panic that comes with hurricanes, it is crucial to take steps now to ensure you are prepared before the next hurricane reaches land. Unfortunately, when a hurricane strikes, it is too late to protect your home, making now the only time to act.
Large hurricanes often cause unparalleled damage to the communities they strike. For a home to survive the storm and be livable after the storm has subsided it must have windows, doors and a roof that stay in place through the entirety of the storm. Once the elements are able to get into the home, it is only a matter of time before water, wind and projectiles destroy the entire house. By investing in impact resistant windows and doors you are able to not only protect your home, but as an added benefit, will likely see energy and insurance bills decrease due to the added security from the impact resistance windows and doors that have been properly installed.
Your home is your castle and while we specialize in protecting it, we also understand the importance of maintaining the aesthetics of your home, which is why our impact resistance doors and windows are built to look as great as they are strong. We've built a showroom and have hired some of the most experienced sales people in the business to ensure you get the perfect impact resistant doors and windows for your home. After the purchase, allow our seasoned project managers guide our contractors and keep you in the loop each step of the process.
As the hurricane season rapidly approaches, we have made sure we have taken care of our family and would like to help protect yours as well. Our business has grown from referrals and doing each job as though it was our own home. Allow us to help protect your home in South Florida today. To begin picking out your windows feel free to visit our showroom at 1711 SW 7th Ave, Pompano Beach, FL 33060 or call us at 954-545-0997 to arrange a free consultation.