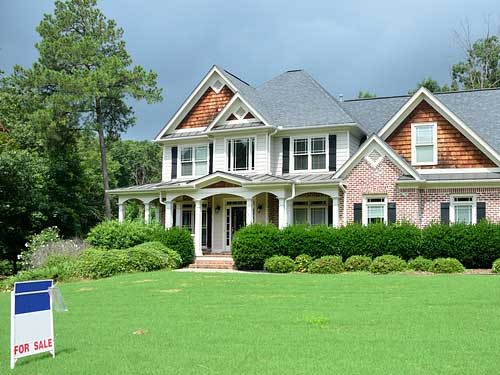 Here are some great Tips to Increase your Home's Value!  Increasing the value of your home can cost anywhere from a few hundred dollars to thousands of dollars, or even more. The amount of money you spend to make these improvements is completely up to you, as the homeowner.
You can start by having a home inspector come out to the home to inspect areas that you do not access on a regular basis. The inspector will be able to let you know if there is a problem with the roof, plumbing, electrical, and other structural things that could go undetected for a long period of time. Fixing a small problem now will help save money on a bigger project. Even a small hidden water leak can decrease the value of your home.
Speaking of inspections, it can also be a good idea to have the home inspected for termites. Finding a termite problem early is the best way to keep them from causing bigger problems later.
Adding fresh paint throughout the house is a cost-effective way to add value to your home. A gallon of paint costs about $25 per gallon. If you're not sure on which color to pick, you can always ask an interior designer to come out to the home and give you some tips of colors and other ways to make improvements to your home. Some of them will come out for a flat-fee while others charge an hourly fee.
Updating appliances to more energy-efficient appliances can help save on energy costs and will add value to your home. Also updating light fixtures, faucets, worn area runs, or replacing old carpet are all great ways to increase your home's value.
Replacing older windows throughout the home with impact-resistant windows is another great way to add value to your home. Especially if you live in an area that is prone to hurricanes and tropical storms. These windows help guard against damage from high winds, heavy rains and flying debris that come along with these storms. In turn, it is saving your investment from damages that will need to be repaired after the storm has passed. Also, if you decide to sell the home later, buyers are more attracted to homes that have these types of windows installed and are more likely to pay a higher price for the home. East Coast Windows has a variety of impact-resistant windows and they deal with several local manufactures. All of their products are in compliance with the Miami/Dade and state regulated codes. If you are ready to replace your existing windows with impact-resistant windows give their sales team a call today to set up an appointment.