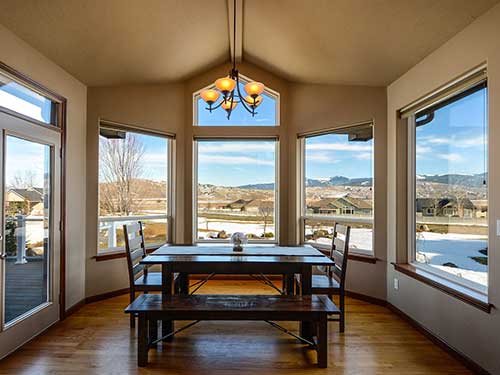 Just recently, the Colorado State University forecasters released their 2017 hurricane season prediction. They believe that the country will experience fewer hurricanes this year or 11 storms and 2 hurricanes which is slightly below the annual average.
In fact, a direct hit for Florida and the East Coast has about 24% chance compared to the historical average of 30%. Last year, the University was on point with its prediction and has an excellent forecast record of being correct 28 times out of the 35 years they have been doing it which augers well for their batting average.
Immediately after this announcement, the property value of homes in hurricane-prone areas began to increase by almost 8% which makes it the perfect time to invest in your property and install impact windows as demand is expected to drop.
Economists know that when demand drops, prices of commodities will also drop and vice versa. Other advantages in getting your windows replaced with hurricane windows include:
Professionals are not rushing from job to job. This means you can spend time discussing all your options and not feel the pressure to make a decision immediately. You can select the frame, finish, glass, size, hardware, and design and how it can blend in with your existing structure.
You can negotiate for terms or an installment plan. Many suppliers should be willing to discuss terms if you are a serious buyer. The last thing you would want to do though is to lead your supplier on and not push through. The time may come when you need it and they will have second thoughts about doing business with you.
Avoid trying to ask for an unreasonable discount since impact windows is an add-on feature that will increase the value of your property and make your home safer. You are also guaranteed a more energy-efficient home so if the price does not dip at all, you should still go for it because it's still an excellent chance for an upgrade.
You get a chance to have your home inspected. It's not often that a professional will be come over to inspect your home for strength and vulnerable areas. Take advantage of a less-than-busy schedule for these experts and see what they have to say about your current set-up.
Keep in mind that although the country is expected to have fewer storms this year – storms and hurricanes will come and there is a slim chance of being able to predict in advance how strong these natural calamities will be. Thus, it is always prudent to plan for the worst and be prepared.