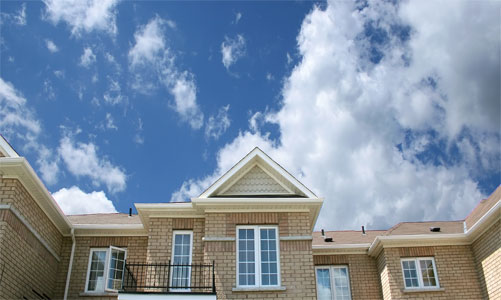 With Hurricane Preparedness Week here, now is a great time to start thinking about how you're going to protect your home going forward. While you might not feel that you're in any immediate danger, it really does pay to protect yourself in case you get caught off guard.
Think about it this way: it's far more preferable to have your windows impact-ready and not need them than it is to need them and not have them!
East Coast Windows & Doors Inc. is one company providing hurricane impact glass for residential properties in South Florida. If you're looking to protect your home, then this is a great option for quick, affordable and effective peace of mind!
How to Protect Your Home
So if you decide to work with a company like East Coast Windows & Doors, what will they do to protect your property?
One obvious option is to use hurricane windows. As the name suggests, hurricane windows are windows that are designed specifically to provide you with protection in the case of a hurricane. These windows are built with strong, reinforced and impact-resistant glass to increase your safety and protection during storms. What that means is that your windows won't be blown open or in, and that you'll also be safe if an item of furniture gets thrown across your lawn and into the window.
Hurricane windows can provide you with a lot of extra protection for your home on their own, but they are further enhanced by the use of additional features. In particular, you may also choose to use hurricane shutters. These are wooden shutters that you can close in order to give your home even more security and to reinforce your home even further. The great thing about shutters is that they add an additional layer of protection so that your windows don't even get scratched or cracked!
Note that the installation is just as important as the windows themselves. Even the strongest window won't help you if it has been poorly installed – so make sure that you hire a reputable company like Assured Impact Windows & Doors Inc. so that you can sleep soundly…whatever the weather!
More Reasons to Protect Yourself
Protecting your home with hurricane windows and shutters is obviously a good idea if you want to protect yourself from damage during a storm. It's also important to note that damage from a storm can quickly cascade – what starts with a broken window can lead to a damaged roof or collapsing wall. Your home is only as strong as its weakest point, so make sure your windows are up to the task of keeping you safe and secure!
As an added bonus, using these windows will also increase the value of your home significantly by making it safer and more durable. Hurricane windows can also protect your windows from other kinds of damage and even increase security in your property. So why not get started protecting your home today?