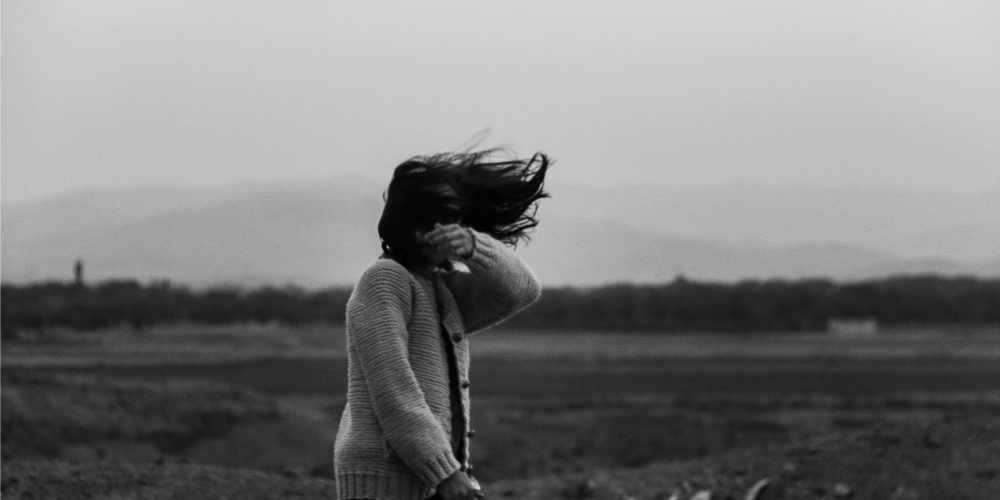 We are all familiar with the routine hurricane preparations we must go through every year during storm season. However, dangerous winds have the potential to occur at any point, making it even more important to have the correct impact windows and doors installed on your property. But when exactly should we be worried about wind speeds? At what point do standard windows fail us, and at what wind speed are hurricane impact windows essential? Here is a guide that can help clear up some of these important questions.
What Risks Do High Speed Winds Pose to Windows?
Most window breakage during a storm is a result of debris hitting the glass due to high wind speeds, though it is possible for windows to break from extreme winds and high pressures, which can also cause walls or roofs to collapse. Since blown-over trees and signs quickly become projectiles in hurricane-force winds, installing hurricane impact windows is ultimately your only option if you want to be safe in the midst of a serious storm.
When windows are broken due to any one of these events, sharp and dangerous glass shards are then propelled throughout your residence, having the potential to seriously injure those inside. If a projectile was the reason for the breakage, this object could also fly through your window and injure a person (or pet) that it comes across. In addition, the newly exposed window opening is then an easy access point for rain, high speed winds and other projectiles to get inside. If those things do not damage you or your family members, they could certainly damage your residence. All-in-all, this is a situation that is scary, unsafe, and is best to be avoided at all costs.
How Strong Does Wind Have To Be To Break Windows?
High wind speeds are possible even when we are not in the midst of a hurricane, so even if you are not in a major storm, there is still an element of risk when it comes to your windows and doors.
Hurricane wind speeds start at 74 mph, but here's the damage that winds can do before and up to that point, according to the National Severe Storms Laboratory:
19 mph: Small trees begin to sway
25 mph: Umbrella use becomes difficult, whistling can be heard through wires and branches
32 mph: Whole trees sway and walking into the wind becomes difficult
39 mph: Branches can be broken from trees, cars can veer on the road
47 mph: Light structural damage
55 mph: Trees can be uprooted, considerable structural damage is possible
64 mph and up: Widespread structural damage is possible
In the case of a hurricane, here is a breakdown of the different categories that the storm could be, and the wind speeds/estimated damage associated with each category:
Category 1: 74-95 mph
Winds at this speed will mostly cause damage to mobile homes and trees, but stronger homes may see minor damage to the roof or gutters. Trees with shallow roots may topple, and damage to power lines can cause power outages that last for days. A storm surge of 4-5 feet above normal can cause coastal road flooding.
Category 2: 96-110 mph
These winds are extremely dangerous, and homes may sustain roof, siding, window and door damage. Trees will sustain considerable damage and some will be uprooted, blocking roads. The storm surge is usually 6-8 feet above normal. Coastal and low-lying areas are evacuated.
Category 3: 111-129 mph
Mobile homes and poorly constructed buildings are destroyed. The storm surge is typically 9-12 feet higher than normal. Electricity and water may be unavailable for days to weeks after the storm passes. Major trees are snapped or uprooted, and homes may incur major damage.
Category 4: 130-156 mph
Catastrophic damage occurs; homes can suffer severe damage including the loss of the roof structure, windows, doors and/or some exterior walls. Most of the area will be uninhabitable for weeks or months. The storm surge is generally 13-18 feet above normal levels. Land that is less than 10 feet above sea level may be flooded.
Category 5: 157 mph or higher
These storms destroy most homes, causing roof failure and wall collapse. The storm surge is usually more than 18 feet higher than normal. Fallen trees and power lines will isolate areas, with many shrubs, trees, and signs blown down. Lower levels of all structures sustain major damage and there are massive evacuations of residential areas. Power outages can last for weeks or months, and most of the area will be uninhabitable.
A 50 mph wind will apply 5 to 7 pounds of force per square foot, but this increases exponentially as winds get stronger. At 100 mph, that figure jumps from 20 to 28 pounds of pressure per square foot, and at 130 mph, 34 to 47 pounds per square foot of pressure are applied. To figure out how much wind your windows can be expected to withstand before they shatter, you will need to look for the design pressure rating (or DP) for your windows. This information can be found on window packaging, manufacturer product data sheets or by contacting the manufacturer directly.
A standard/basic residential window often has a design pressure of about 15 pounds per square feet. A window that can be expected to withstand up to 15 pounds of pressure translates into a window that can withstand wind speeds of about 77 mph. Since even a category 1 hurricane can easily bypass this wind speed, it is highly recommended that you install hurricane impact doors and windows with a much stronger DP rating in order to be the most prepared for whatever comes your way. Keep in mind, even if your glass is strong enough to withstand the literal wind speeds of the storm at hand, it takes extra protection to also fight against heavy pieces of debris that can often come your way.
Why Choose East Coast Hurricane Windows and Doors
Whether flying debris hits your windows or doors during high speed winds is out of your control, but preparing ahead of time by making sure your windows and doors are strong is well within your control, and can make the difference between keeping your home and family safe or not. By installing impact windows and doors that are hurricane-safe and with a high DP rating, you are doing the very best for you, your property, and your loved ones.
Be on the safe side, with East Coast Windows! Call us today at (954) 946-3697 to get more information about our doors, windows, and services, or get a free quote by filling out our online form!