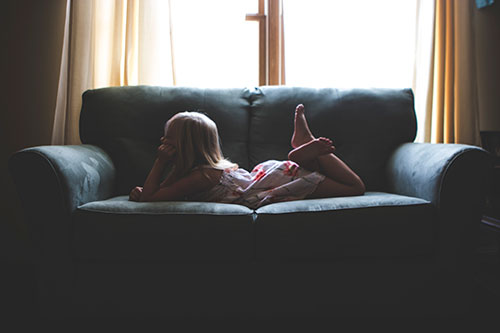 Every year, thousands of children are seriously injured from falling out of windows. And tragically, about eight children die. What's even worse, most of these accidents can be prevented. Education is key, and also a willingness to not play the odds. While most children are fine around windows, if it's your child who is injured or killed, statistics won't matter at all.
What can parents do to keep their children as safe as possible around windows? The National Safety Coalition, as part of the Window Safety Task Force, recommends several suggestions:
Try not to have children's play areas near windows
Don't leave reachable windows unlocked or open
Remember that screens aren't safety devices
Don't have furniture near windows
Install hardware that doesn't let windows open more than a few inches
In addition to these safety tips, caregivers can also invest in different kinds of hardware.
Childproof locks are available for both sliding and double-hung windows. Wedges are a type of device allowing windows to open only a little, but caregivers need to ensure the opening is less than four inches. A charley bar, placed high up in the window frame, can be used to stop a sliding window from opening.
Sometimes windows need to be opened for ventilation. If that's a possibility, parents should be proactive and install window guards – devices consisting of steel bars evenly spaced so that children can't squeeze through them. They can fit most windows even with the screens still intact, and they work with a variety of sizes. The bars are horizontal or vertical, and the system is designed to be easily opened by adults or older children. And unlike screens, they can't be pushed on and breached by children.
Any method used to childproof windows must also be safe, meaning that adults should be able to remove or disable them easily in the case of an emergency. Remember: Windows themselves are safety devices – in the case of a fire, people must be able to get out of any room in the home.
Childproofing windows is such a simple step to take. Encourage any parents and caregivers to make sure they're doing everything they can to keep children safe.