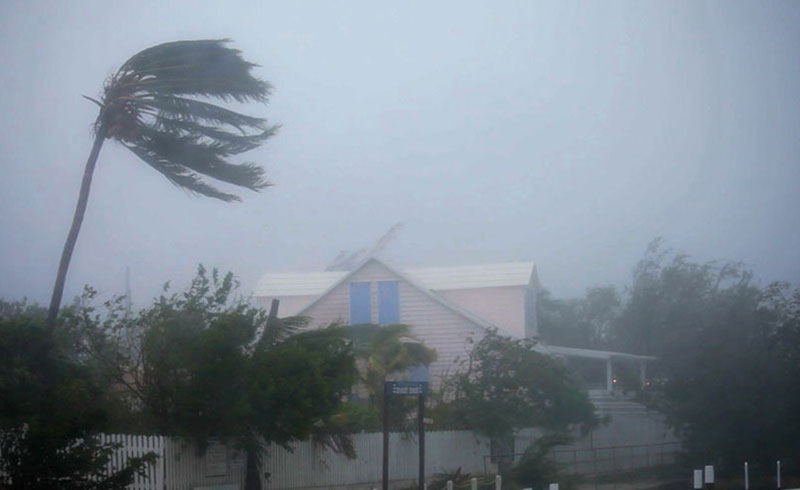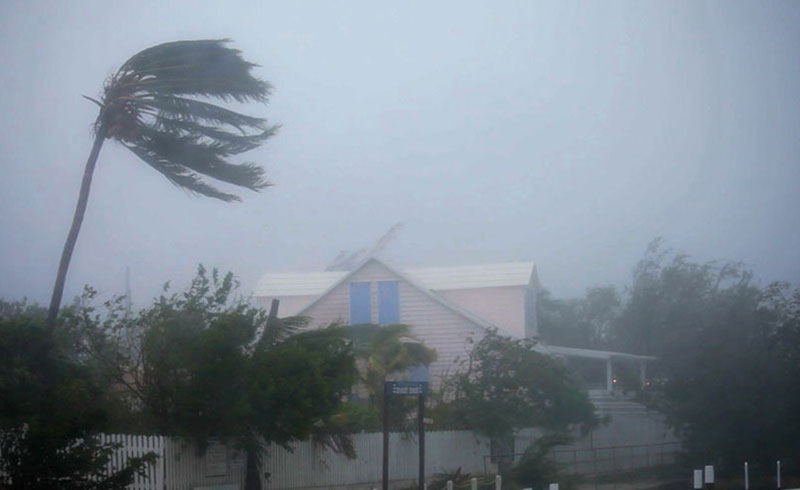 Ahhh Summer. Beautiful weather, swimming, picnics, and more. However, one thing summer also brings with it is the dreaded hurricane season.
Officially hurricane season begins June 1st and ends November 30th each year. And although most of us are focusing on the beautiful weather the summer season will bring, meteorologists with various weather organizations are predicting what storms we can expect.
2020 Prediction
2020 is expected to be an above average year for hurricanes according to Colorado State University, with 16 named systems and 8 hurricanes.
2020 Storm Names
As you may know, tropical storms and hurricanes are given names each year. They are in alphabetical order and each storm name alternates between male and female. The names for 2020 are:
Arthur
Bertha
Cristobal
Dolly
Edouard
Fay
Gonzalo
Hanna
Isaias
Josephine
Kyle
Laura
Marco
Nana
Omar
Paulette
Rene
Sally
Teddy
Vicky
Wilfred
There are 5 hurricane categories.
Category 1 hurricanes have winds between 74 and 95 miles per hour and a storm surge of four to five feet. The damage they bring are usually minimal.
Category 2 hurricanes have sustained winds between 96 and 110 miles per hour and a storm surge of six to eight feet. Flooding is expected, but damage is usually minimal and most often affects mobile homes and roofs.
Category 3 hurricanes (major) have sustained winds between 111 and 130 miles per hour and a storm surge of nine to 12 feet. Damage can be extensive to buildings and flooding is to be expected.
Category 4 hurricanes (major) have sustained winds between 131 and 155 miles per hour and a storm surge of 13 to 18 feet. These storms can cause extensive damage to all buildings. They can also destroy roofs, mobile homes, and can cause extreme flooding.
Category 5 hurricanes (major) have sustained winds greater than 155 miles per hour and a storm surge of more than 18 feet. Category 5 storms are usually predicted to be catastrophic, with most buildings being destroyed. There can also be severe flooding, destroyed crops and long periods of time without electricity or water following the storm.
Are you ready for the next storm?
The most important thing you can do with hurricane season approaching is to make sure you are prepared for what potential storms may bring. Preparing for hurricane season may sound daunting and overwhelming, but if you get ready early, you will feel calmer knowing you are as ready as you can be.
So what should you do to prepare for hurricane season?
1. Have supplies ready. This includes water (for drinking, washing, flushing toilets, etc.), nonperishable food, radio, flashlights, batteries, candles, lighters and matches. You also want to keep a travel bag packed in case you need to leave your home in a hurry.
2. Have your important papers gathered together. This includes insurance policies, bank information, some cash, and any other papers that would be of importance to you.
3. Don't forget about your pets! If you have pets, have a plan in mind for them in case you need to evacuate. Will you take them with you wherever you go? If not, make sure you plan in advance regarding a friend, animal shelter, etc. they can stay with if you need to evacuate without them.
4. Get your home ready. When a storm is approaching, do not leave anything outside your home, such as grills, patio furniture, outdoor toys, garbage cans, outdoor umbrellas, etc. You will also want to board up windows if you do not have shutter or hurricane windows. Be sure to clean up any loose branches or remove them from your trees. Flying objects in strong windows can do a lot of damage during a hurricane. Take pictures of everything inside and outside of your home before the storm and make sure they are time stamped. This will be helpful if you need to file an insurance claim.
Remember to not panic if a hurricane is approaching. Do not procrastinate about your decision to stay in your home or evacuate. If you are in a required evacuation zone, do not stay your home. Stay with a family or friend, or find a shelter. Having a plan in advance of the storm is key to keep you from panicking. Also, make sure all of your family members are aware of the plan and have a meeting place set up in case you decide to separate to weather out the storm in different places. Preparation and staying aware are the most important things you can do to stay safe this hurricane season!